Interview: Chef Fukashi Adachi
Having amassed over 20 years of culinary experience across Bangkok, San Francisco, and Singapore, Chef Fukashi brings his expertise in Japanese cuisine to Marina Bay Sands' RISE restaurant and Paiza Club.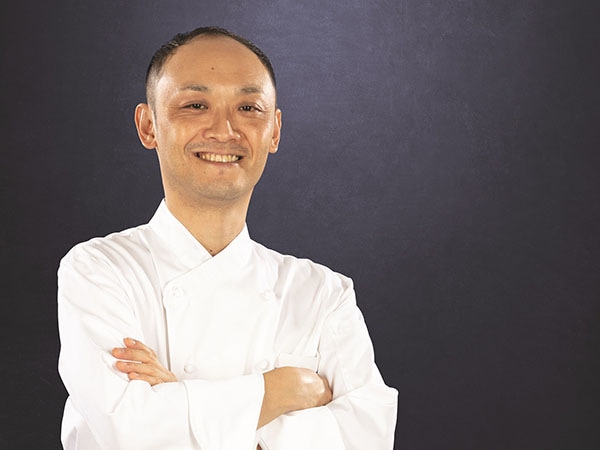 Chef Fukashi Adachi, Executive Japanese Chef, Marina Bay Sands
Tell us more about your background and culinary journey.
My life essentially revolves around food. Eating has always been my family's greatest joy – this is also why I have been cooking in restaurants and at home for more than 20 years. Being a chef has brought me into kitchens across the globe, where I gain fresh perspectives on my home cuisine by experiencing various world cuisines and Japanese dining concepts.
After a few apprenticeships in Japan, I started my professional culinary journey in San Francisco as a sushi chef in 2001. Sushi is one of the most iconic Japanese dishes known to the world, yet it remains such a highly intricate art to master. Behind every piece of expertly-made sushi is a lifetime of practice and dedication, with an in-depth understanding of ingredients and sophisticated knife skills. I was blessed to be mentored by respectable Japanese veteran chefs when I first became a sushi chef at Blowfish Sushi to Die For. The three years spent at the restaurant anchored my basic culinary skills, before I took on the roles of Head Chef of Deep Sushi in 2003, and Sushi Chef of award-winning restaurant Sebo in 2007.
When internationally acclaimed restaurant chain Zuma opened its first Bangkok branch in 2011, I seized the opportunity to join its opening team as Head Sushi Chef. Thereafter, I joined Kinki Bangkok before relocating to Singapore as the Executive Chef of Kinki Singapore in 2013, and later Head Chef at Fat Cow in 2014. My time spent at Fat Cow was another milestone in my culinary journey, as I deepened my knowledge on the Japanese wagyu and grilling techniques. In 2019, I joined modern Japanese restaurant KOMA at Marina Bay Sands as its Executive Sushi Chef, before assuming my current role as the Executive Japanese Chef of Marina Bay Sands. Working in a large-scale integrated resort has opened many doors for me to exchange culinary knowledge with other like-minded chefs of diverse nationalities and cultures.
What is your culinary philosophy?
My culinary philosophy is Hikizan, which refers to subtraction in Japanese. It embodies the spirit of "less is more". Japanese cuisine is not meant to be overly complicated with flavours. The brilliance of Japanese culinary craft lies in its simplicity, precision, and finesse. As a chef, my goal is to embody this philosophy in everything I create. I want my dishes to represent and celebrate the wonderful gifts of nature.
What do you think are the key qualities of Japanese chef?
A Japanese chef is well-versed in seasonality, and adept in numerous delicate cooking and preparation methods, such as fermentation and curing. We study each ingredient in detail so we can showcase them in the best light. We explore various cooking methods to impress diners with as few ingredients as we can in a single dish. We hone our knife skills, and plate each dish elegantly with landscapes in mind. This deep connection between a chef and the nature is where the beauty of Japanese cuisine lies.
What are the similarities and differences between traditional and modern Japanese cuisine?
Traditional Japanese cuisine is disciplined and follows strict rules on seasonality, colour, region and aesthetic. On the contrary, modern Japanese cuisine is adaptable and open to incorporating culinary techniques of other cuisines, as well as ingredients cultivated from around the world. It is also tailored to each unique local market, with a lot of focus on presentation. Nonetheless, modern Japanese cuisine retains fundamental Japanese culinary traditions and features quintessential Japanese ingredients, such as bonito, miso, sake and soy sauce – these richly fermented ingredients characterize Japanese cuisine.
What are some of your favourite Japanese dishes?
One of my favourite ingredients to work with is the Tororo (Japanese mountain yam), a renowned ingredient in my hometown in Shizuoka, Japan. My first culinary stint was at a Tororo restaurant, where I painstakingly grated enormous batches of Tororo every day. As a young high school student, this built my self-discipline and tenacity, which are indispensable traits for cooks to thrive in any Japanese kitchen today.
Karaage, or Japanese fried chicken, is another staple on my list of favourite Japanese food to eat and prepare for my family. Everyone loves fried chicken – for me, it reminds me of my childhood. Fried chicken takes on different personalities in different countries, and the possibilities are endless. I serve my own version, which uses a garlic shio-koji marinade, as a limited-time special at Paiza Club. When done right, this simple dish is the most satisfying.
Of course, I love my sushi too. There is nothing quite so intricate and refined, yet simple and stunning like a good piece of sushi. My personal favourites are the Battera sushi (cured mackerel square-cut sushi), and my personal creation of kelp cured sea bream Nigari sushi topped with crispy fried leeks. Both recipes feature ancient Japanese methods of curing fish to retain its freshness and umami, and I welcome diners to taste them at RISE restaurant's Monday Japanese themed dinner buffets.