One of the most recognised and respected chefs in America today, Mario Batali brings the much-anticipated Pizzeria Mozza to Marina Bay Sands. Foodies, wine buffs and dough-obsessed pizza-lovers alike will marvel at a menu of epic proportions.
Choose from a wide dining selection of salumi and fresh mozzarellas, signature favourites like Lasagna al Forno and Nancy Silverton's legendary Chopped Salad, and the extensive array of world famous pizzas. For drinks, explore Italian wines and handcrafted cocktails at the lively bar.

Parking Privileges
Complimentary self-park coupon with min. spend of S$75++ (lunch) and S$150++ (dinner). Limited to 1 ticket per table only. Terms and conditions apply.
OFFERS
GALLERY
VIDEOS
CHEF BIOS
MENUS
RECIPES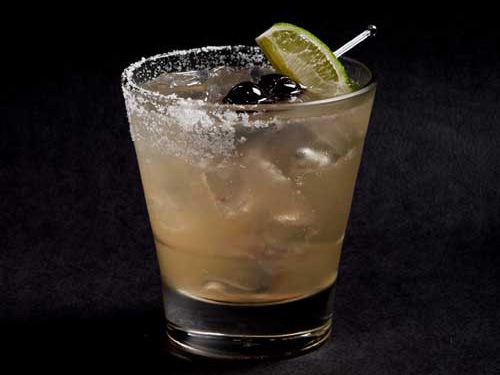 Social Hour at Marina Bay Sands
Tuesdays, 6pm – 9pm
End your Tuesdays with 50% off our Mozza Margarita cocktail!
Enlivening the classic with a nutty twist, the Mozza Margarita is shaken with Tequila, Lime, Amaretto, Cointreau, and served with a salt rim.
---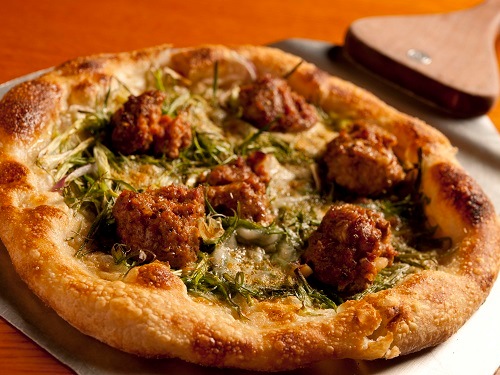 Citibank Gourmet Pleasures
Valid till 31 July 2017
Citibank Cardmembers enjoy 10% off their total bill with a minimum spend of S$200. In addition, Citibank ULTIMA and Citi Prestige Cardmembers receive a complimentary glass of house Champagne or Prosecco.
Terms and Conditions apply.
---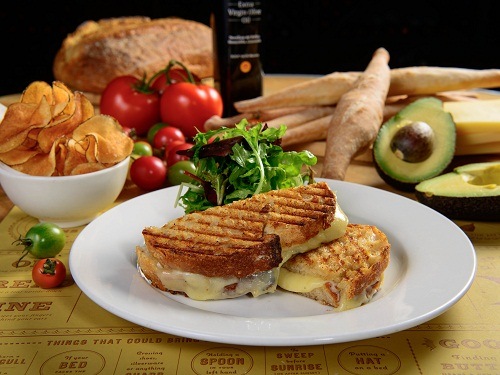 Meatless Mondays
"The fact is, most people eat way more meat than is good for them or the planet. Asking everyone to go vegetarian isn't a realistic goal but we can focus on a more plant-based diet, and support the farmers who raise their animals humanely and sustainably. That's why I'm such a big believer in the Meatless Monday movement." - Chef Mario Batali

Enjoy these heavenly options every Monday:
Grilled Cheese Sandwiches
Every Monday, 5pm to 11pm
Choose from nine different Grilled Cheese Sandwich options including the Classic version with marinated onions & whole grain mustard, or French styled grilled cheese sandwiches such as the Croque Madame.
Roasted Vegetables
Complement your meal with wood-fired oven roasted carrots, eggplant, cauliflower and yam, each paired with homemade sauces such as yogurt mint and butter sage.
---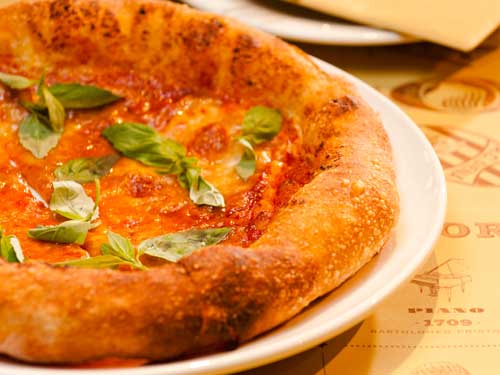 Express Lunch
Mondays to Thursdays, from noon to 5pm | View Menu
Choose from any antipasti matched with a pizza and enjoy a choice of our hand-made Italian ice tea for just S$28++*.
*Offer not valid on Public Holidays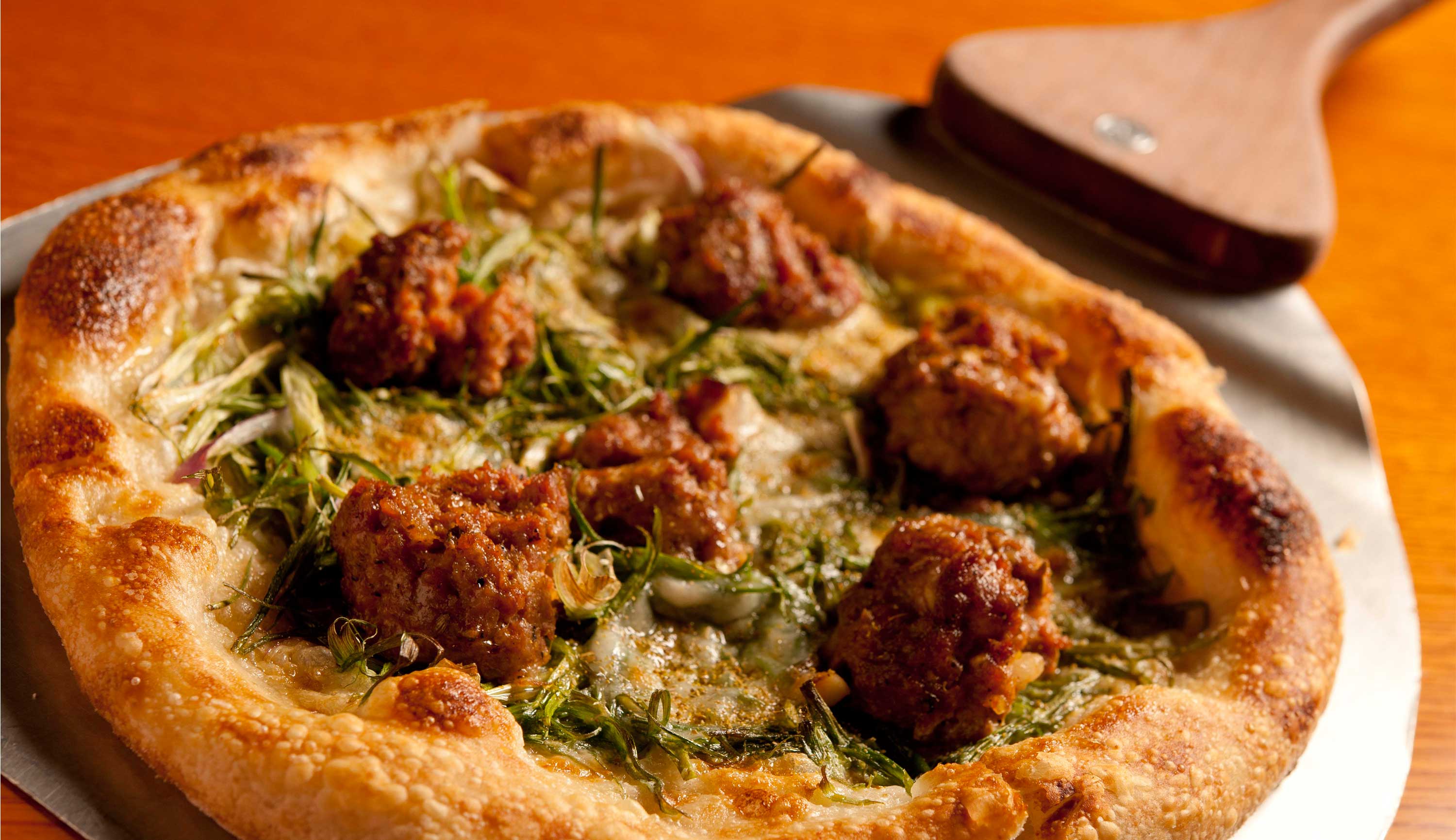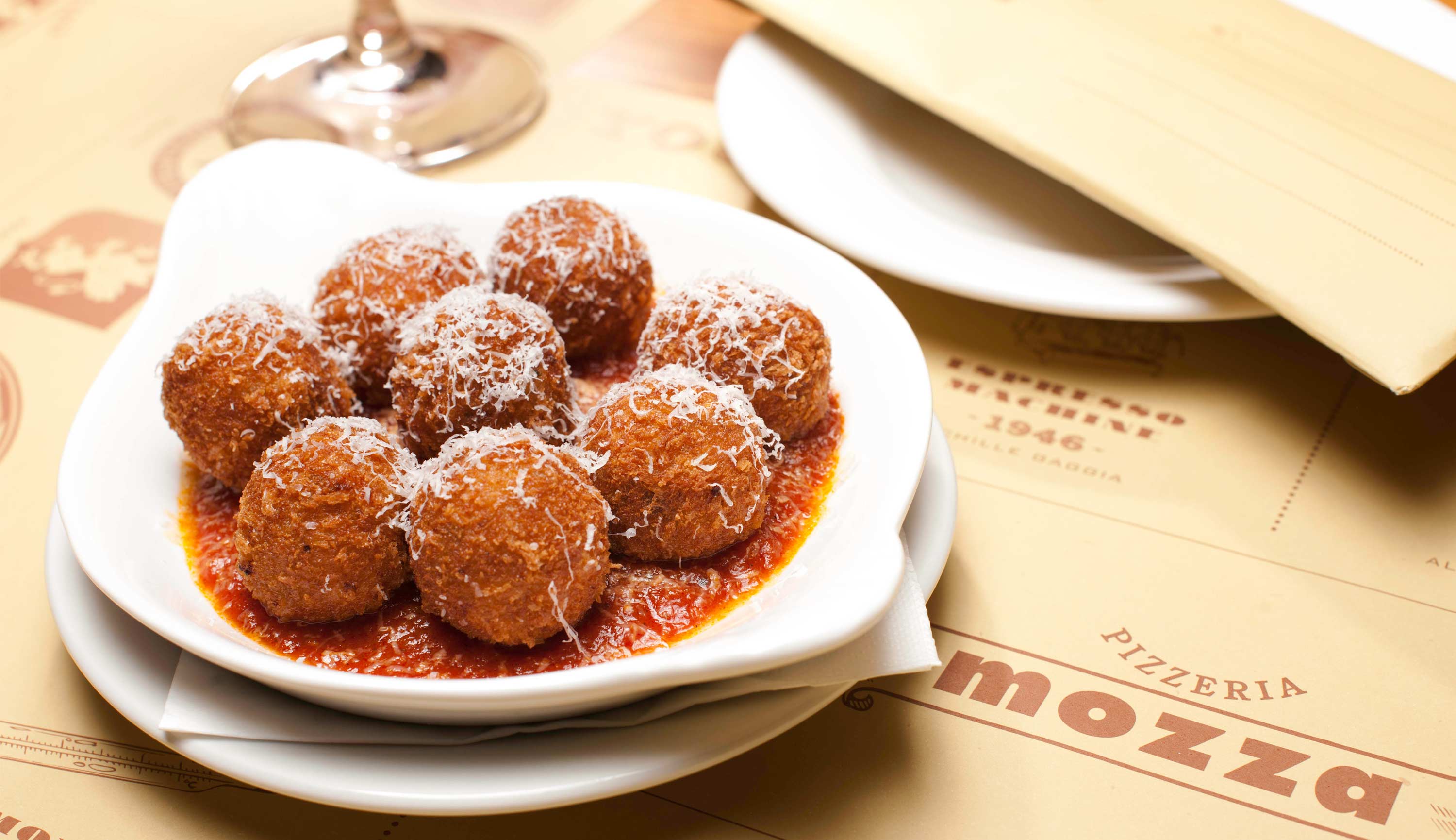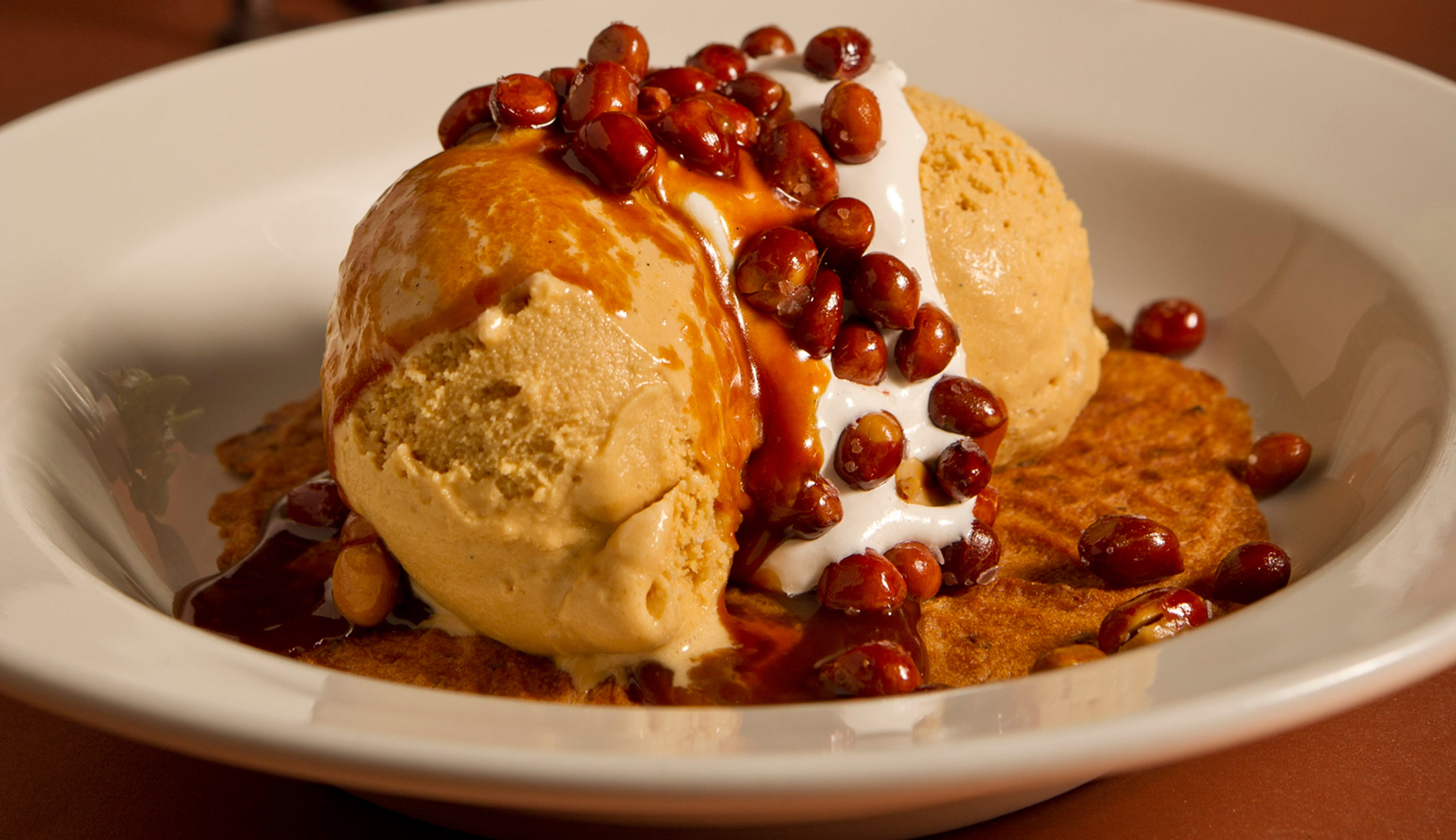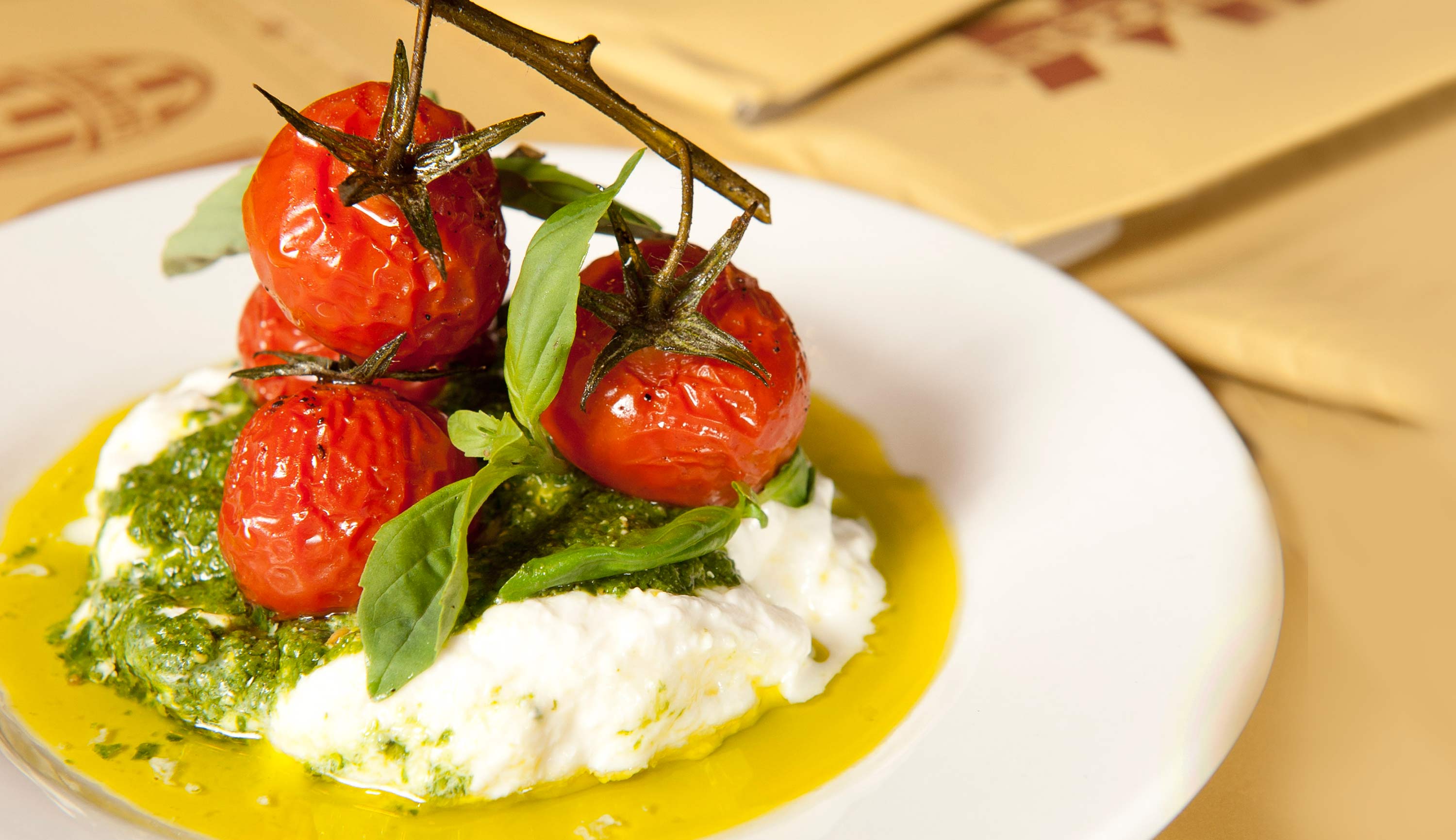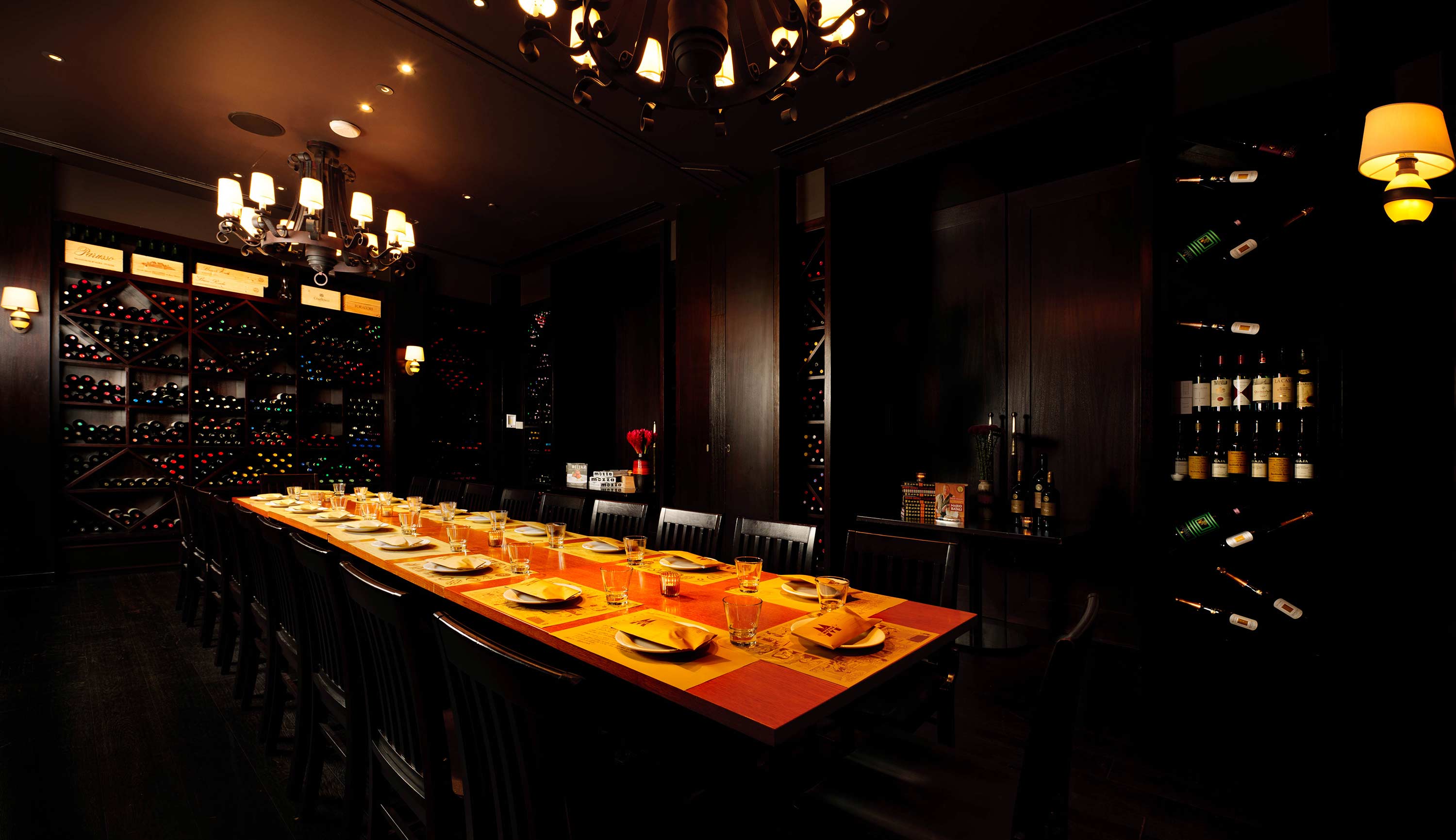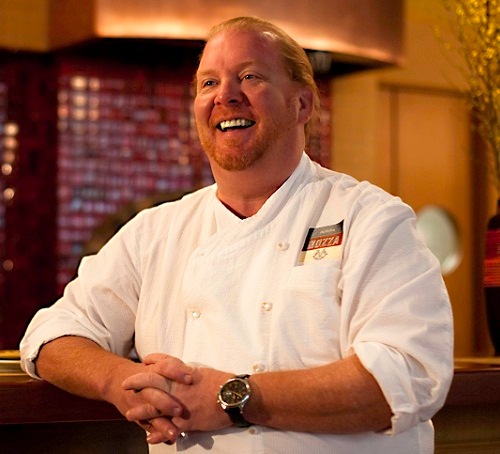 Mario Batali

With 18 restaurants, eight cookbooks and a host of television shows, including the ever-popular Iron Chef America, Mario Batali is one of the most recognised and respected chefs working today.
---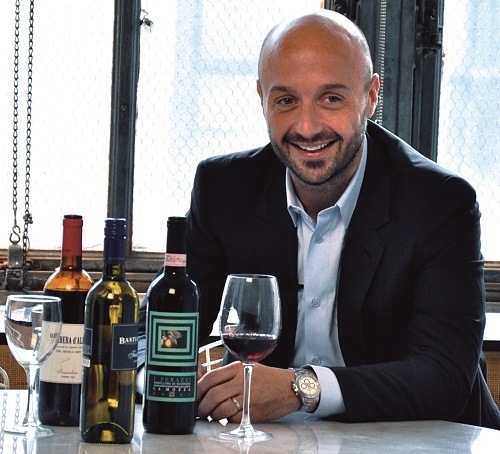 Joe Bastianich

Joe Bastianich, acclaimed winemaker and author, James Beard Award winner and partner in all of Mario's restaurants, currently appears as a judge for the American version of MasterChef, as well as for MasterChef Italia.
---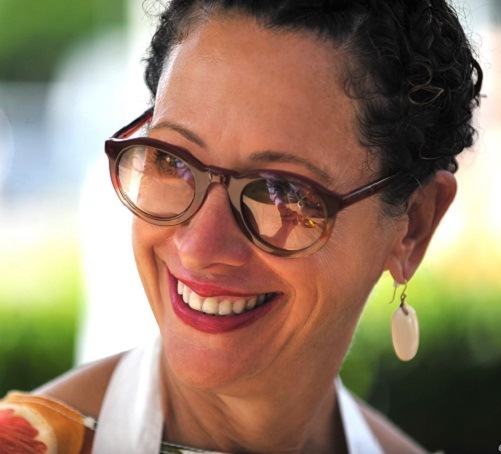 Nancy Silverton

Award-winning California-based celebrity chef Nancy Silverton of La Brea Bakery and Campanile restaurant fame is the author of 'The Mozza Cookbook', her eighth book to date.

---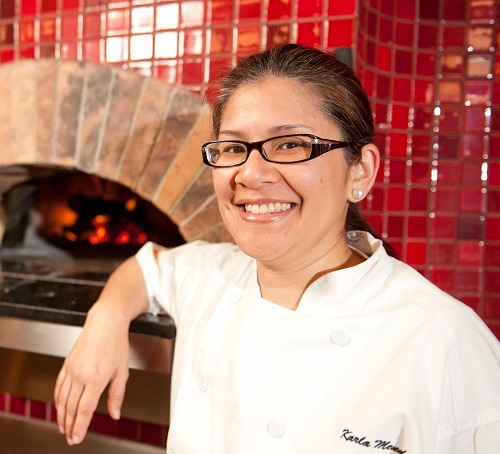 Karla Mendoza
Fresh out of college in the Philippines, Karla Mendoza went directly to culinary school and has not looked back since. Working under some of the best chefs in the US, she has nearly two decades of cooking experience under her belt. Karla is beloved not only for her impressive resume, but for her unwavering Filipino heart and spirit. She delights in sharing her culinary craft and making lasting friendships in the industry. Karla is ecstatic to have embarked on this exciting journey in Singapore as the executive chef of Pizzeria Mozza.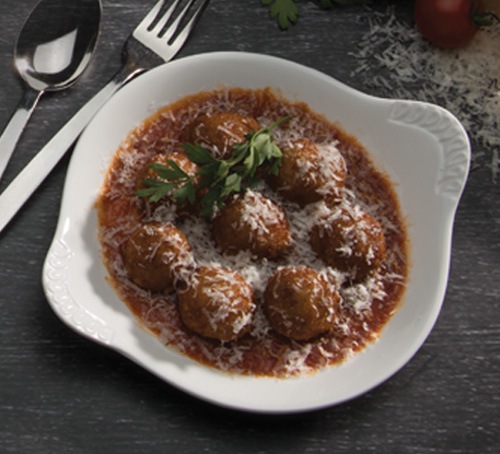 Arancine Alla Bolognese
THE PARTS
For the risotto: 4 cups chicken stock, 1/2 large yellow onion finely chopped, 1/2 cup extra-virgin olive oil, 1 tsp kosher salt, 1 cup Arborio rice, 1/2 cup white wine, 1/2 cup ragu Bolognese, 1 tbsp butter, 1/2 cup grated Parmigiano-Reggiano, 1/2 cup small diced fontina, 1/2 cup small diced mozzarella.
For frying and serving: 1 cup tomato sauce, 1 cup flour, 4 eggs, 2 cups bread crumbs, canola oil for frying, salt, grated Parmigiano-Reggiano.
THE METHOD
1. Bring the stock to a boil and hold warm.
2. In a large saucepan, combine 3 tbsp olive oil and diced onion.
3. Season with salt and cook gently until translucent.
4. Add in the rice and 2 tbsp of olive oil, and toast rice for 4 minutes, continually stirring.
5. Add wine and reduce until dry and rice is beginning to stick.
6. Add 1 cup of warm stock at a time, continually stirring until liquid is gone and then add another cup.
7. Once rice is cooked, finish with the grated Parmigiano-Reggiano, Bolognese and butter.
8. Remove from heat and fold in the fontina and mozzarella.
9. Once cool, form into balls and bread in flour, egg and breadcrumbs.
10. Fry till golden brown.
11. Serve over warm tomato sauce and garnish with grated Parmigiano-Reggiano.