Clay Bouquet Masterclass with Soe Yu Nwe
Let your creativity bloom and sculpt your own clay bouquet in a pottery masterclass by artist Soe Yu Nwe.
Participants will learn how to sculpt intricate flowers out of ceramic clay, arrange them into a sculptural bouquet, and bring them to life by applying coloured underglaze.
The masterclass welcomes potters of all skill levels – from budding hobbyists to master potters looking to try their hands at something new.
This 1-session masterclass includes materials, glazing and firing. Completed works can only be collected from ArtScience Museum 1-2 months after the masterclass.
This masterclass is organised as a companion programme to New Eden: Science Fiction Mythologies Transformed.
ABOUT THE ARTIST
Soe Yu Nwe (b.1989) is an artist from Myanmar. After earning a Master of Fine Arts in Ceramics at Rhode Island School of Design in 2015, Soe has participated in numerous residencies and exhibitions in the United States and across Asia with upcoming exhibition including Burma to Myanmar at the British Museum in London and Thailand Biennale in Chiang Rai. Her experience of living cross-culturally has inspired her to reflect upon her own identity through making, conceiving it as a fluid, fragile and fragmented entity. Through transfiguration of her emotional landscape by poetically depicting nature and body in parts, she ponders the complexities of individual identity in this rapidly changing globalized society. Soe is an invited member of International Academy of Ceramics as the first member from Myanmar and was named in Forbes 30 Under 30: Art & Style 2019.
Find out more about her here.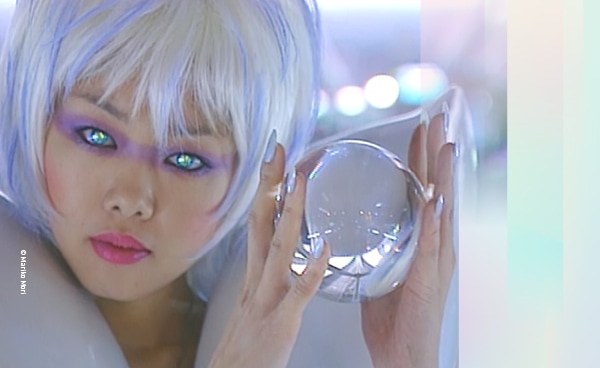 About the exhibition
Curated by ArtScience Museum, New Eden: Science Fiction Mythologies Transformed offers a journey into new science fiction worlds.