Meet the Team: Genevieve Lim
First Singaporean graduate of the Association of International Convention Centres' Future Shapers Programme
Genevieve Lim, Director of MICE Management at Marina Bay Sands, recounts her experience of being part of the international association's talent development programme.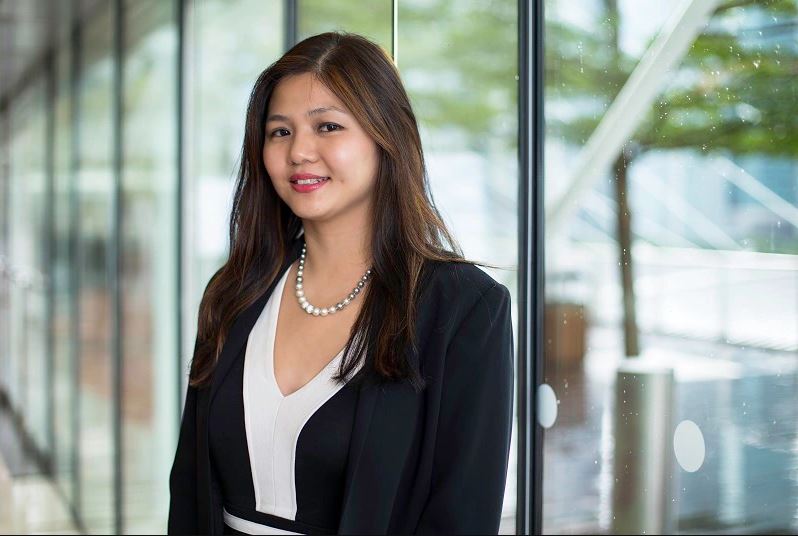 As one of Singapore's largest hospitality players with close to 10,000 employees, Marina Bay Sands continuously invests in the learning and development of its Team Members and seeks innovative ways to nurture the next generation of leaders.
Genevieve Lim, Director of MICE Management at Marina Bay Sands, became the first Singaporean to graduate from the Association of International Convention Centres' (AIPC) inaugural Future Shapers programme. The nine-month programme is an accelerated leadership and talent development programme which identifies high performers within the AIPC community and provides structured training and guidance to nurture them into future leaders.
Participants are put through intense lectures, workshops and projects centered on individuality, leadership, and even sustainability, to chart them on a path for success. Every Future Shaper is also paired with a dedicated mentor from the AIPC community.
We speak to Genevieve to find out more about her journey and key takeaways.
Q1. Congratulations on being the first Singaporean to graduate from the inaugural Future Shapers programme! Can you tell us more about your journey and how did you get selected to participate in this?
I am immensely honoured to be one of the 14 Future Shapers selected for the inaugural programme. The selection process was stringent, and every application was reviewed by a task force of senior members in the industry. As part of the application, I had to do a write-up about myself and explain why I was worthy of the programme, film a video pitch of myself, and seek a letter of support from Marina Bay Sands.
The Future Shapers programme is one of the most intense industry courses I have ever been through. The knowledge shared and networking opportunities offered by the programme was priceless. Over the course of nine months, we had lectures conducted by some of the most respected speakers in their fields. For example, we learnt how to effectively lead from Cathy O'Dowd, a Fellow of the Professional Speaking Association of United Kingdom and Ireland, as well as how the events industry can progress towards a more sustainable future from Alan Steel, President and Chief Executive Officer of the New York Convention Centre Operating Corporation. Hearing from these leaders was an eye-opening experience and inspired me to explore new ways of thinking.
The Future Shapers programme culminated in a capstone project, where each of us was tasked to conceptualise a solution to address a gap within the industry. Only the two best solutions with the highest impact were selected to eventually be presented to a panel of CEOs and industry leaders for their buy-in. To do so, the participants were grouped into two to further flesh out the solution. It was a full-scale project, complete with a thoroughly researched whitepaper and a 25-minute presentation.
A key part of the programme was the one-on-one mentorship with someone from the AIPC community. I was privileged to be paired with Geoff Donaghy, Chief Executive Officer at International Convention Centre Sydney and Group Director Convention Centres at ASM Global (Asia Pacific), whom I interacted and learnt from throughout the programme. My mentor supported me on my journey and gave me guidance whenever I needed help, and I grew along as I learnt more from his experience in the field.
Q2. How do you intend to leverage on what you have learnt and continue to inspire the next generation of MICE leaders at Marina Bay Sands?
One of the key takeaways is the power of knowledge sharing. It is important and useful for global venues to learn from each other and share best practices in order to co-create better outcomes for the industry because rising tides lift all boats. As a follow-up to the Future Shapers programme, Marina Bay Sands will be working with our peer venues around the world to organise learning trips to each other's venues. Together, we will also explore implementing specialised attachments, thus establishing a network of people keen to interact and learn from one another.
I will also be sharing my learnings at the Future Shapers programme with the wider Marina Bay Sands Sales and MICE team. These topics include sustainability, team building, revenue generation ideas as well as technology. Our MICE innovation team will be forming small "re-imagine" teams to explore some of these great takeaways to see if we can bring new ideas to life to create better experiences for our guests and clients.
Next year, I hope to give back to the AIPC community to inspire the next generation of leaders in the MICE industry and will be volunteering in the AIPC Future Shapers Taskforce too.