Discover the good life with premium cuisines, classic vintages, luxury products and extravagant indulgences in savour. Anticipate a galore of Celebrity Chef interviews, fine dining experiences and luxury product features such as watches, jewellery and cars.

SUBSCRIBE
| | |
| --- | --- |
| | Enjoy your free digital edition of Sands Style. |
| | Enjoy your free digital edition of S Style, the fashion supplement. |
---
Adrift by David Myers
Executive chef Wayne Brown re-invents the menu at Adrift by David Myers and adds more Asian elements, ingredients and flavours into the food and drinks. Here're three dishes that caught our eyes—and tongues.
Glazed Ox Tongue
We like how the meat is subtly seasoned with pink pepper and sesame soy, which gives it a different twist. Plus, the sudachi apples topped on the tongue gives the dish an extra tangy crunch.
Roasted Young Chicken
The bird is meticulously marinated in miso over three to four days. This brining process retains moisture such that the breast meat miraculously remains tender. The hint of zesty burnt citrus and lemony miso paste in every bite makes the largely boneless dish such an enjoyment.
Frozen Milk Block Parfait
A light and fresh-tasting ending to a satisfying meal, this dessert is a photogenic concoction of yogurt, sour cream, milk, mango, passionfruit ice cream, meringue shards and a white chocolate bonbon filled with roasted mango puree. Heavenly.
Read more about Adrift by David Myers in the latest issue of Sands Style here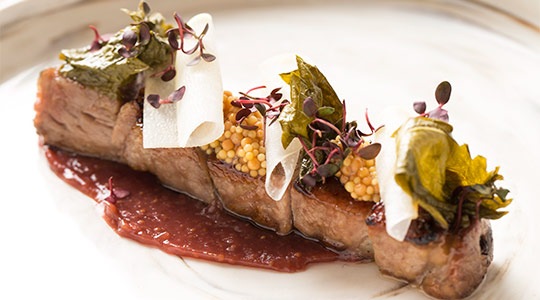 ---
Renku
Here's our tea recommendations for Renku's high tea. (There are two seatings every day: one at 2pm, and another at 4pm.)
White tea with kaffir lime - refreshing and fragrant and blended with kaffir lime leaves harvested from Marina Bay Sands' own herb garden.
Marina Pearls – a Marina Bay Sands-exclusive blend that combines jasmine with citrus and fruits makes for a light afternoon thirst quencher.

Durian Lapis – another Marina Bay Sands-exclusive blend, it has mild hints of the thorny fruit with spices used to bake Indonesian kueh lapis.

Read more about Renku in the latest issue of Sands Style here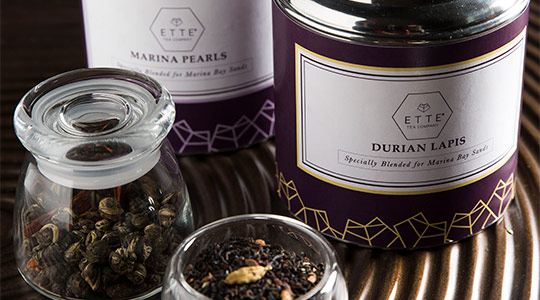 ---
TWG Tea
Many people say the best time of the day is tea time. And we cannot agree more, especially if you're savouring the Parisian Tea Time Set at TWG Tea. It's available from 2 to 6pm daily. There is a selection of finger sandwiches, warm pastries, muffins and scones to choose from. It's hard to choose the favourite item but we really do like the salmon croquet a lot. And pair the savoury bites with the Silver Moon Tea, we say. The green tea blend with a hint of berry and vanilla gives a nice balance to the delectable titbits.
Read more about TWG Tea in the latest issue of Sands Style
here

SUBSCRIBE
| | |
| --- | --- |
| | Enjoy your free digital edition of Sands Style. |
| | Enjoy your free digital edition of S Style, the fashion supplement. |