Explore the latest happenings and the hottest events at Marina Bay Sands. With gala premieres, film previews and interviews with the stars, it celebrates the exuberance and provides a glimpse into the verve of the iconic property.
---
Human +
Human+ at ArtScience Museum is not for the faint of heart. The thought-provoking exhibition explores the world of artificial intelligence through mediums like video, art, and science. Which means this is a sneak peek into the future and, in particular, our future.
Taking centre stage at this exhibition is Nadine, one of the world's most realistic female humanoid robots. She will be able to interact with you as well as answer your questions. We tried asking: "Who is better—Siri or you?" and we were pleasantly surprised with her reply.
The world's first officially recognised human cyborg, Neil Harbisson, will also be on display. Born without the ability to see colour, he now can — thanks to an antenna implanted on his head.
Human+ runs from May 20 to October 15, 2017.
> Read more about Human+ in the latest issue of Sands Style, here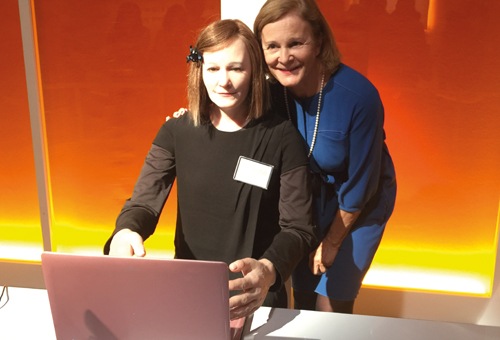 ---
Lee Dong-wook
Five heart-melting things South Korean heart-throb Lee Dong-wook said on his fan meet tour in Singapore.
1. "I saw many fans at the airport, who were there to welcome me. Unfortunately, I had to leave so quickly. Honestly, I really want to apologise that I couldn't stay longer."
2. "When it comes to meet-and-greet sessions, I always hope to make my fans happy. Even if I am tired, I'll still try my best to ensure they have a good time."
3. "You guys are really passionate. The weather is so hot—I'm surprised and thankful so many people still came to see me."
4. "If I could teleport, I would come to Singapore every week."
5. "If I become a father, I want to be able to go out to play and have fun with my children."
WEST SIDE STORY
The story premise is simple: An ill-fated love story between Puerto Rican Tony and American Maria from rival gangs, the Sharks and the Jets. It's impossible not to like such a classic but heartwarming storyline. Which probably explains why the 1961 movie adaptation of this musical swept 10 Oscars and also why the stage production is touted as "The No. 1 Greatest Musical of all Time" by The Times in the United Kingdom.
With rave reviews and brilliant sell-outs in London, Tokyo, and Sydney, the musical now comes to Mastercard Theatres to wow local audiences with its electrifying song and dance performances. We were humming to the tunes throughout the performance — and even after. Trust us, you'll enjoy it like we did.
West Side Story runs from September 13 at Mastercard Theatres.

> Read more about West Side Story in the latest issue of Sands Style, here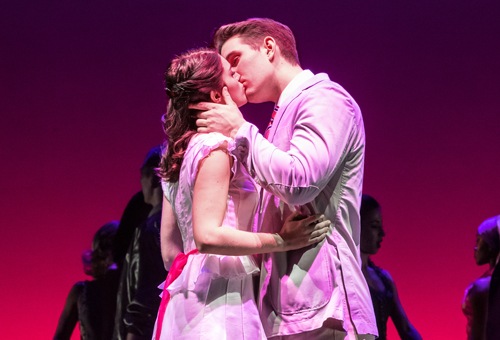 ---